Enhance Your Daughter's Room With Innovative Finishing Touch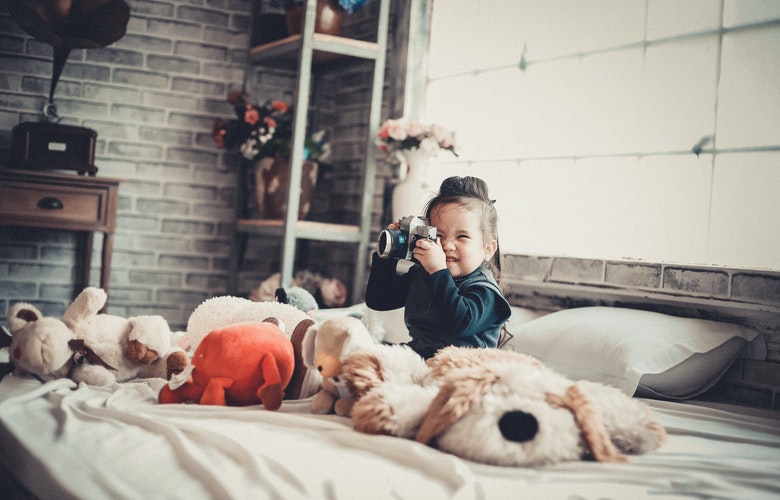 Tell us, who doesn't love a beautiful room? From young to adult, everyone loves a room that has a nice finishing touch. Accessories can give your daughter's room a magnificent finishing touch. Girls treat their bedrooms as a special place where they can play, socialize, do their school assignments, and sleep. Most parents use their creativity and imaginations to create ample space for their daughter. 
This article will help you create a beautiful space for your daughter as we understand their different requirements. Whether she is a young girl who loves everything in pink or a teen who adores something a little more grown-up, we have included everything you may get inspiration to get all the right things for your sweet little angel's bedroom. 
Here are some dynamic and innovative ideas to give the perfect finishing touch to your daughter's room.
Playful Pink: Pink is one color that has always been a favorite of young girls and teens. They love everything in pink starting, from shoes, wall color, clothes, etc. You can create a playful and fun bedroom by getting some fancy toys. A pink rocking toy or a pink Barbie set for your daughter is a perfect gift for her to enjoy in her bedroom. You can also get a pink toddler rail bed for her to sleep comfortably and safely. Pink is a soothing color that will help enhance your daughter's mood and make her feel happy as soon as she enters her room.


A Stylish Bed: If you are looking for two girls' beds, a stylish toddler loft bed will be a perfect choice for them. Every child wishes for a bed that comes with a fun theme, a slider to slide, or a staircase to climb, and toddler loft beds have it all. These comfortable beds will elevate your daughter's mood while sharing the bed with her sister or friends. They are great space-savers and don't take unnecessary space in the room giving, you enough space to decorate the room. You can keep the wall and other furniture muted by adding some bright pop color accessories to give your daughter's room a unique feel. If you are looking for the best loft beds, you should check ToovKids.


Unicorn Designs: Unicorns are a popular thing among young girls, teens, and even adult girls. Your daughter may also be fond of unicorn patterns. These unicorn designs are available on sheets, paintings, toys, and many more that you can opt to accessorize her room. Little girls get inspired by the unicorn character from the storybooks they read. Whether your daughter is young or a teen, she will surely like it if you decorate her themed bed with a unicorn-print duvet set. To make the room look prettier, you can add golden or silver color patterns on the wall along with a metallic lamp on the side of the bed.


Beautiful Lighting: In her warm and cozy bedroom, it is essential to add beautiful lights to enhance the room's beauty and your daughter's practical use. You can opt for floor lights, table lamps, and cute chandeliers to make her room look pretty and bright. Young girls love reading their storybooks before sleeping to get proper lighting to read their favorite stories with convenience. You can also add the dimmer light that makes the room comfy and cozy along, with some tracking lights on the floor that enables her to find the way to the restroom if she wakes up at night.


Vision Boards: Apart from focusing on beautifying her room, you should also focus on what she wants to accomplish. A simple pin board is perfect for the teen's room to remind her of all the things she wants to do. You can use these multifunctional boards for decoration. Moreover, she can pin family and her friend's pictures on the board. If you focus on the bigger picture, pinboards can be used in your daughter's room to make her feel ambitious. These boards can be placed in front of her bed to create an optimistic and harmonious space.


Multipurpose Bed: When looking for a perfect bed for your daughter, you should look for a bed that offers multi-functionality. Toddler bed with storage is the ideal bed for your daughter's room as it keeps all her essential things safely. These beds have multiple storage compartments and drawers that can be, used to store her toys, medicines, bedsheets, etc. You can use these beds to help you to keep the room mesh-free and well-organized. They are available in multiple sizes, colors, and shapes to compliment your little girl's room décor. If you are looking for a toddler storage bed for your daughter, you can visit the wide variety of beds available at ToovKids.


Disney-themed Bedroom: Girls love watching Disney characters on televisions. Most of them are fascinated by the Disney princess outfits, shoes, lifestyle, etc. If your daughter loves Cinderella or Jasmine, you can get some of the wallpapers that come with her favorite Disney character to decorate her room. You can also get a bed that has your daughter's favorite cartoon characters on the headboard and footboard. However, we recommend you to keep the sheets in simple colors. Decorating her room with her favorite characters will make her feel happy and joyful throughout the day. It will also enhance the bond between you and your daughter.
Girls are cute but can be a bit demanding when it comes to accessorizing their room. If you plan for a makeover of your daughter's room, we suggest you take these ideas to surprise your daughter. Taking care of her cute desires will lift her mood by making her feel thankful to you. However, a bedroom's most essential thing is a bed, so we suggest you look at the bed collections available at ToovKids. If you have any more ideas to makeover your daughter's room, then share them in the comment box.